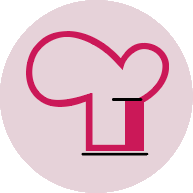 Organisation
Landgasthof Seelust is not obliged to invite tour guides or bus chauffeurs for services rendered.
Will be kept free of charge for a maximum of 4 weeks (without liability) Unclaimed items will be disposed of after this time.
Banquets The price calculation includes the room rent
Conferences: the room rental is included in the daily rate
Weekday sessions/meetings: Depending on the effort required for the set-up and desired infrastructure, a room rental of CHF 50.- to CHF 250.- can be charged.
Beverages: Available at our sale prices.
If you cancel your order at least 3 weeks before the event, we will not charge any cancellation fees.
Food
Our menu proposals are to be understood that you choose a uniform menu. This way we guarantee you top quality and a speedy service on the day of your event.
For buffets we recommend a minimum number of 15 people.
Depending on the season, we offer local specialties such as Thurgau asparagus, Lake Constance fish, berries, game and much more.
You want to be surprised? Tell us your budget and our creative cooking team will compose a successful menu for you!
Wine
In our wine cellar there is a wide selection of European wines for you to choose from. Nevertheless, you are welcome to bring your own wine. The "tapping fee" of CHF 32.- per bottle includes cooling, suitable glasses including cleaning, services and disposal of empties.
All wines are subject to changes in assortment and vintage.
Decoration
Table decoration and name cards
We are happy to place name cards and floral decorations on the table. For this we calculate about 30 minutes of working time. If your decoration is elaborate and requires additional time, we charge per hour Fr. 55.
Cream colored chair covers are charged at CHF 12.-/piece, white chair covers at CHF 14.-/piece. These prices include assembly, disassembly, cleaning and ironing.
For additional services such as tying ribbons, weaving in flowers, etc., we charge CHF 2 per seat.
Burn holes, felt-tip pen, ballpoint pen and colored pen marks as well as chewing gum stuck to tablecloths or chair covers cannot be removed. Unfortunately, we have to charge you for damaged fabrics.
Supporting program
Sky lanterns (Kong Ming lantern)
The flying of sky lanterns in Wiedehorn is only allowed with the permission of the FOCA (Federal Office of Civil Aviation) and the municipality.
Parties are celebrated in the Seelust almost every day. This is associated with certain noise emissions. Out of consideration for our house guests and neighbors, we close the windows of our halls at around midnight.
Musical events, including extensions, usually last no longer than 2 o'clock. Of course, the house guests and neighbors appreciate it when the farewell is quiet.
For safety reasons, Bengal fireworks are not allowed in the Seelust rooms. We ask you to respect this and to fire any fireworks outside. However, with a permit from the municipality of Neukirch Egnach.
For your children there is a playroom in the house. The playground is about 50 meters away.